BREWERY / DISTILLERY SILOS AND GRIST HOPPERS
Ready for a grain silo? Let us help you find the best fit for your layout and capacity needs. We start with galvanized steel for its rust prohibitive properties. Painted or not, your custom silo will become a landmark for your facility. Schuld Bushnell smooth walls promote complete clean-out and eliminate the build-up found with corrugated silos. Customize with accessories that complement your system. Our experienced drivers and specialized delivery vehicles have the capability to stand all but our largest tanks on your prepped space.
The photos and comments below provide a glimpse of our customers, their locations across the country and their satisfaction with Schuld Bushnell products.
Call Dave for complete information and pricing - (309) 772-3106.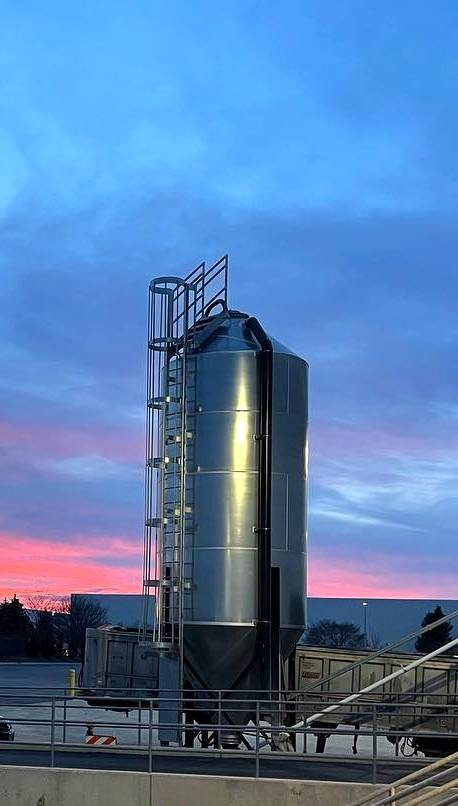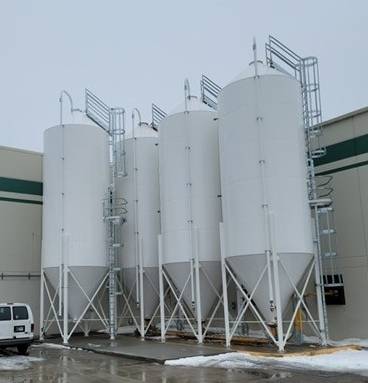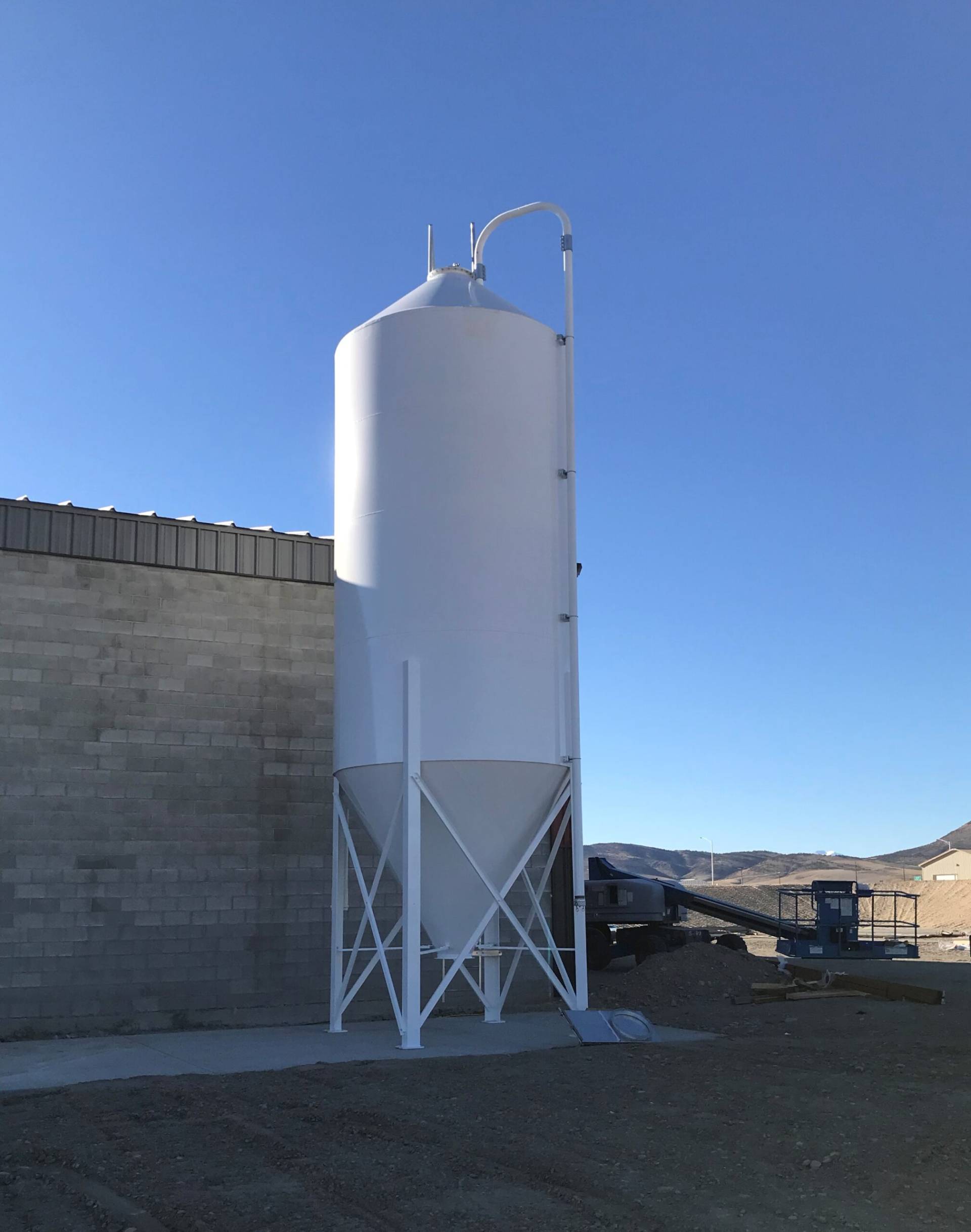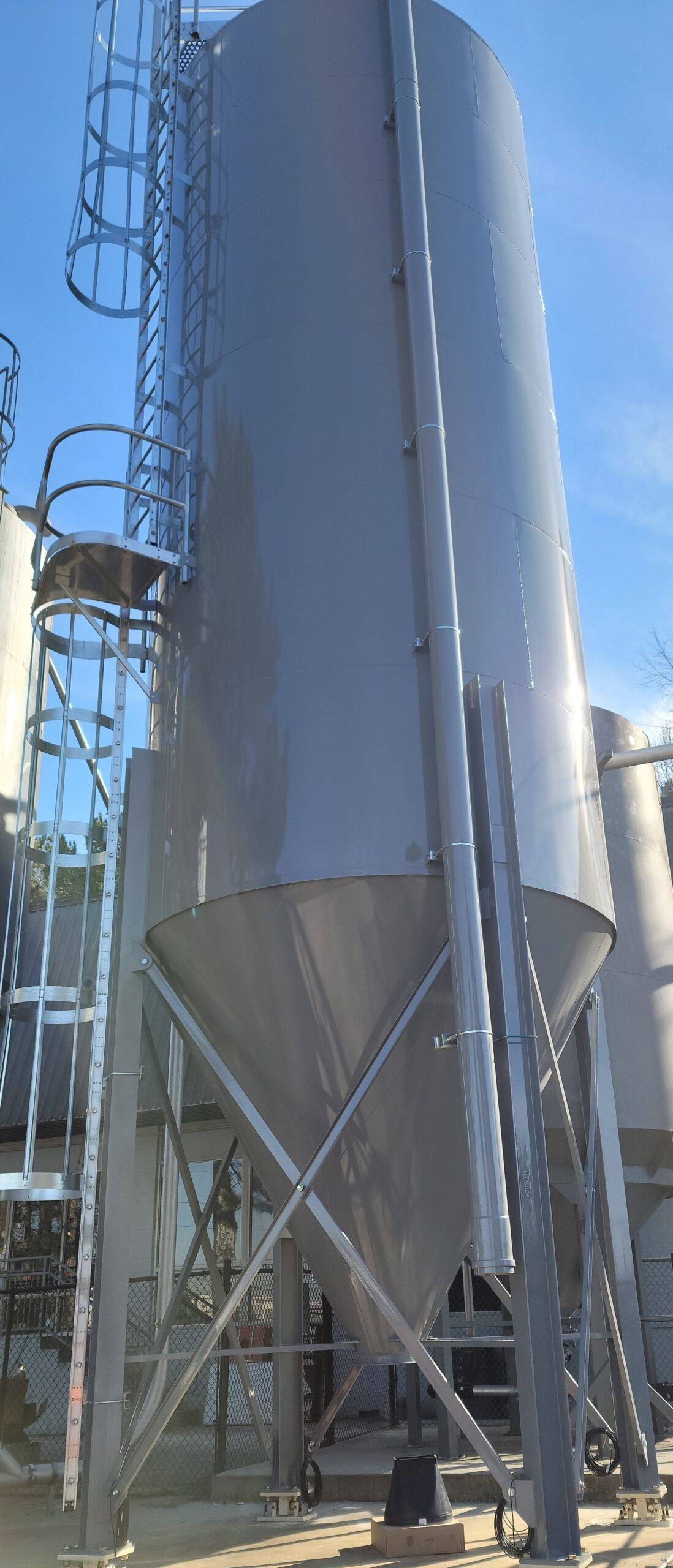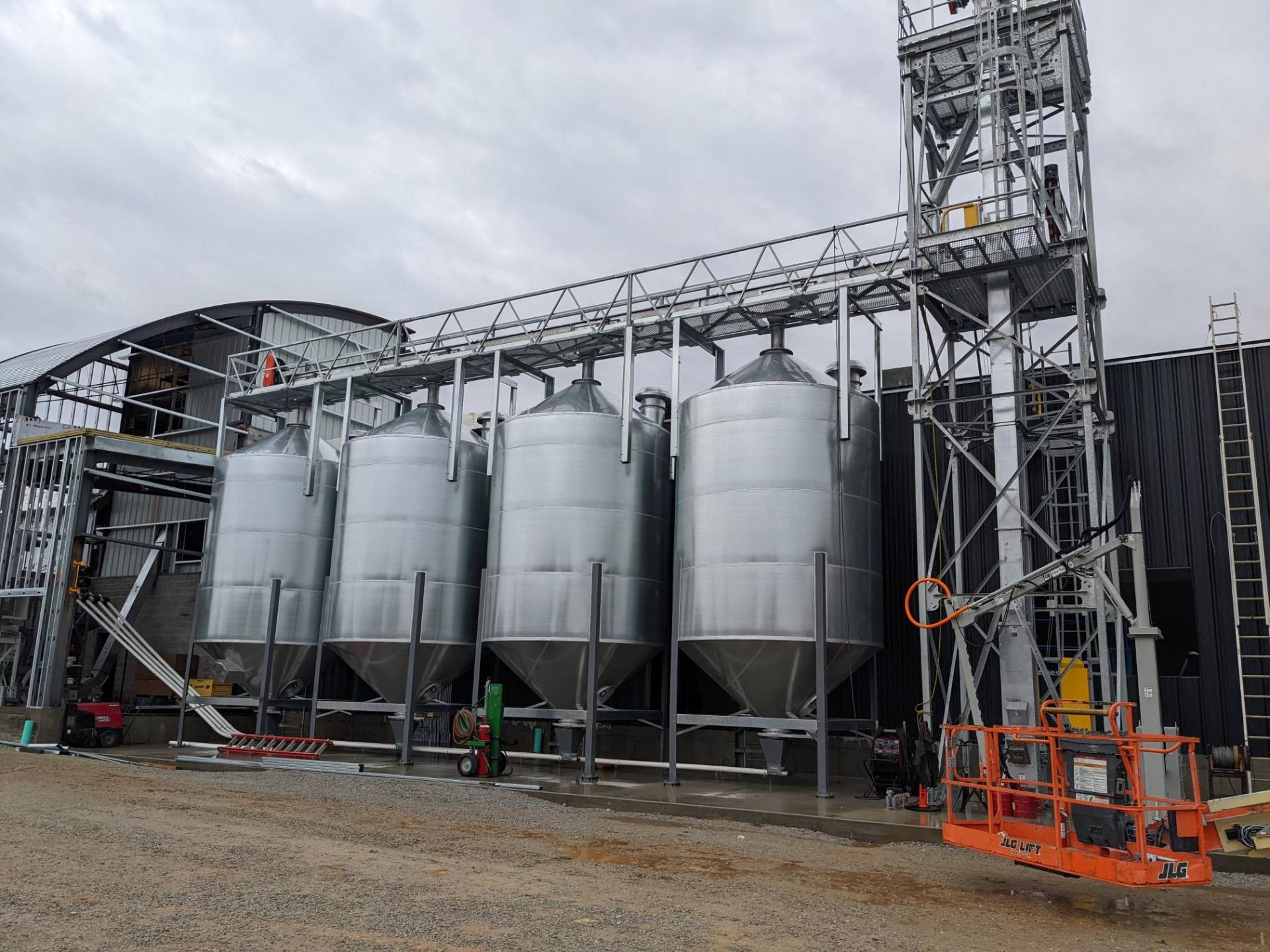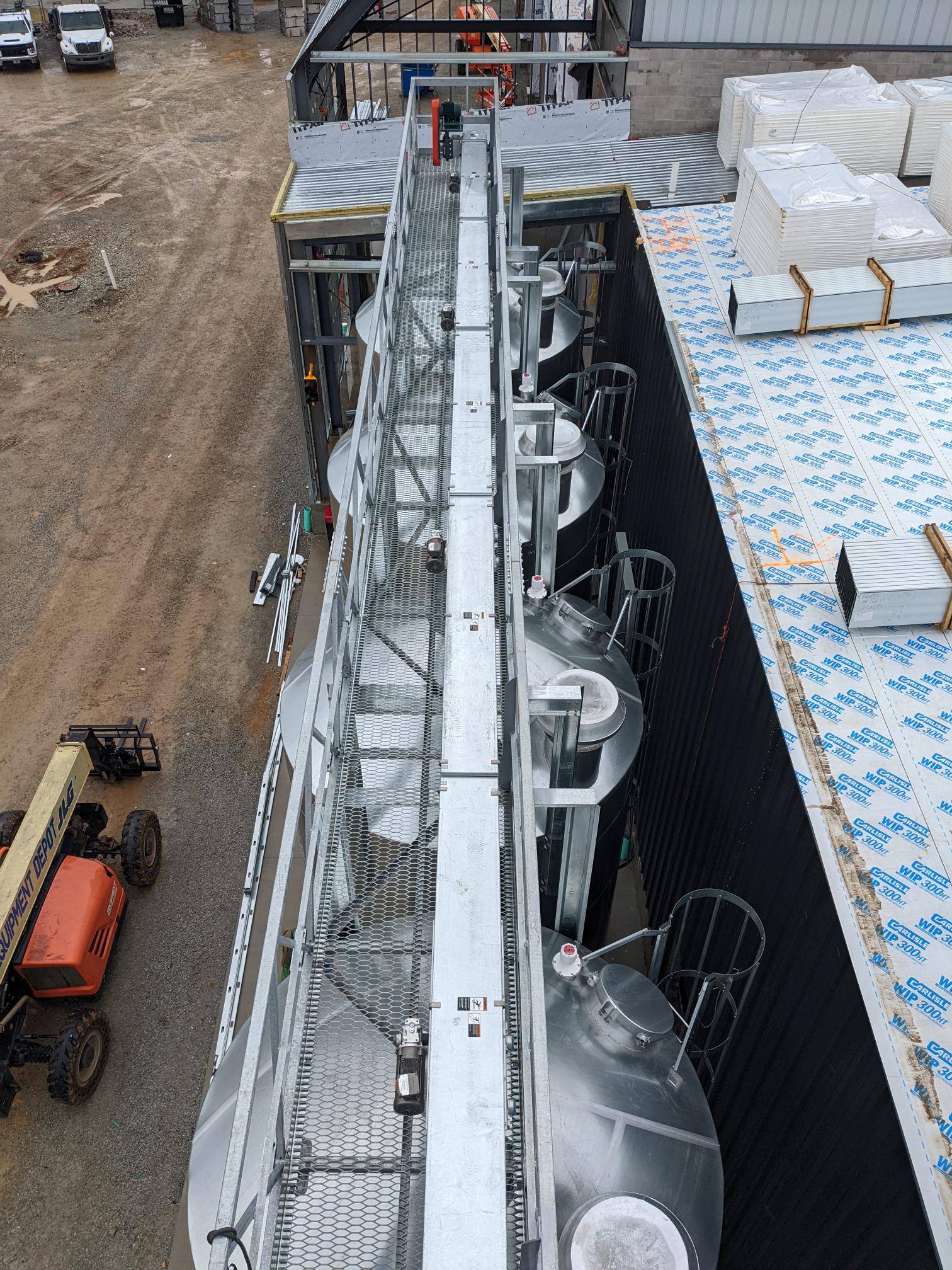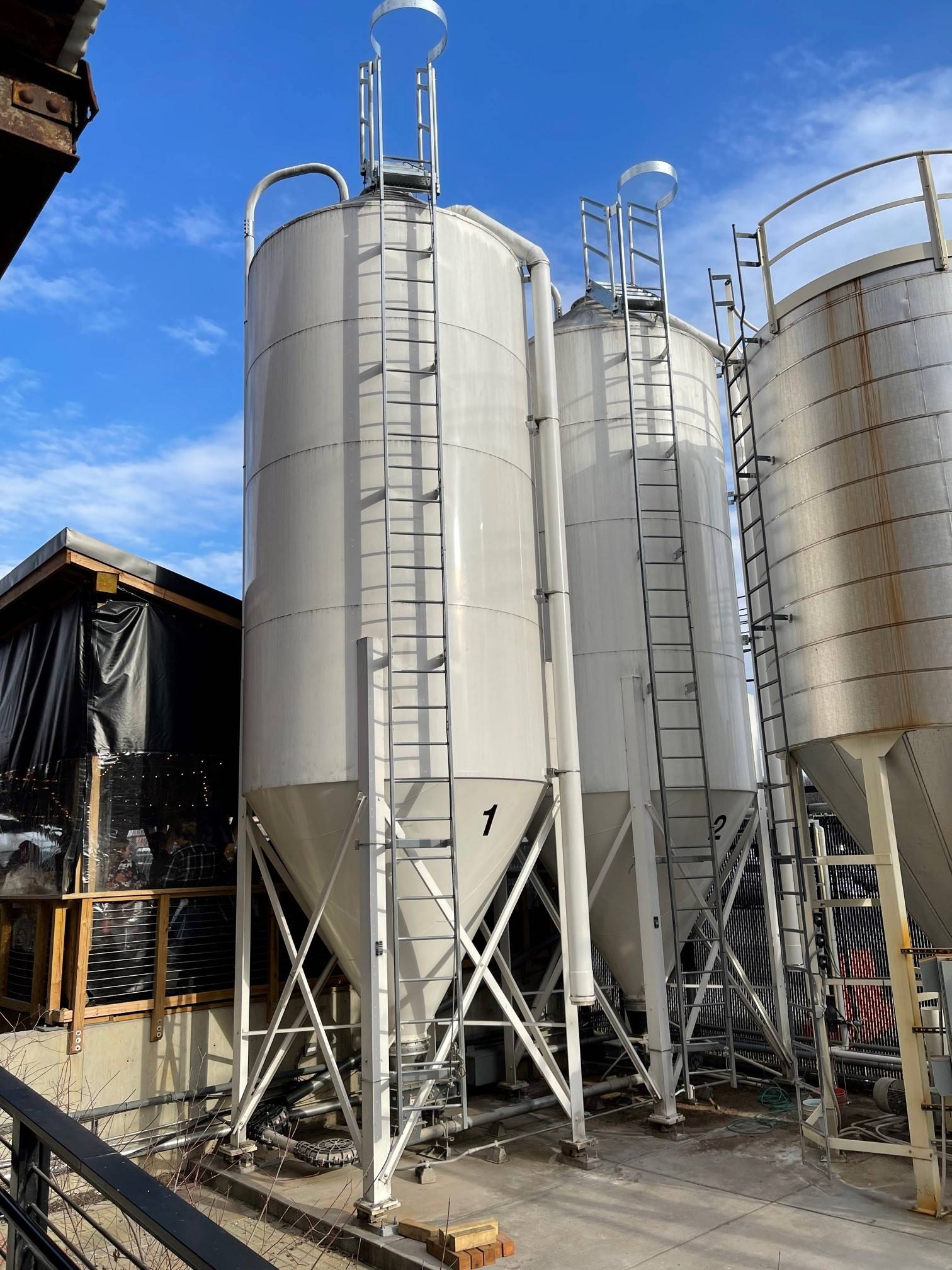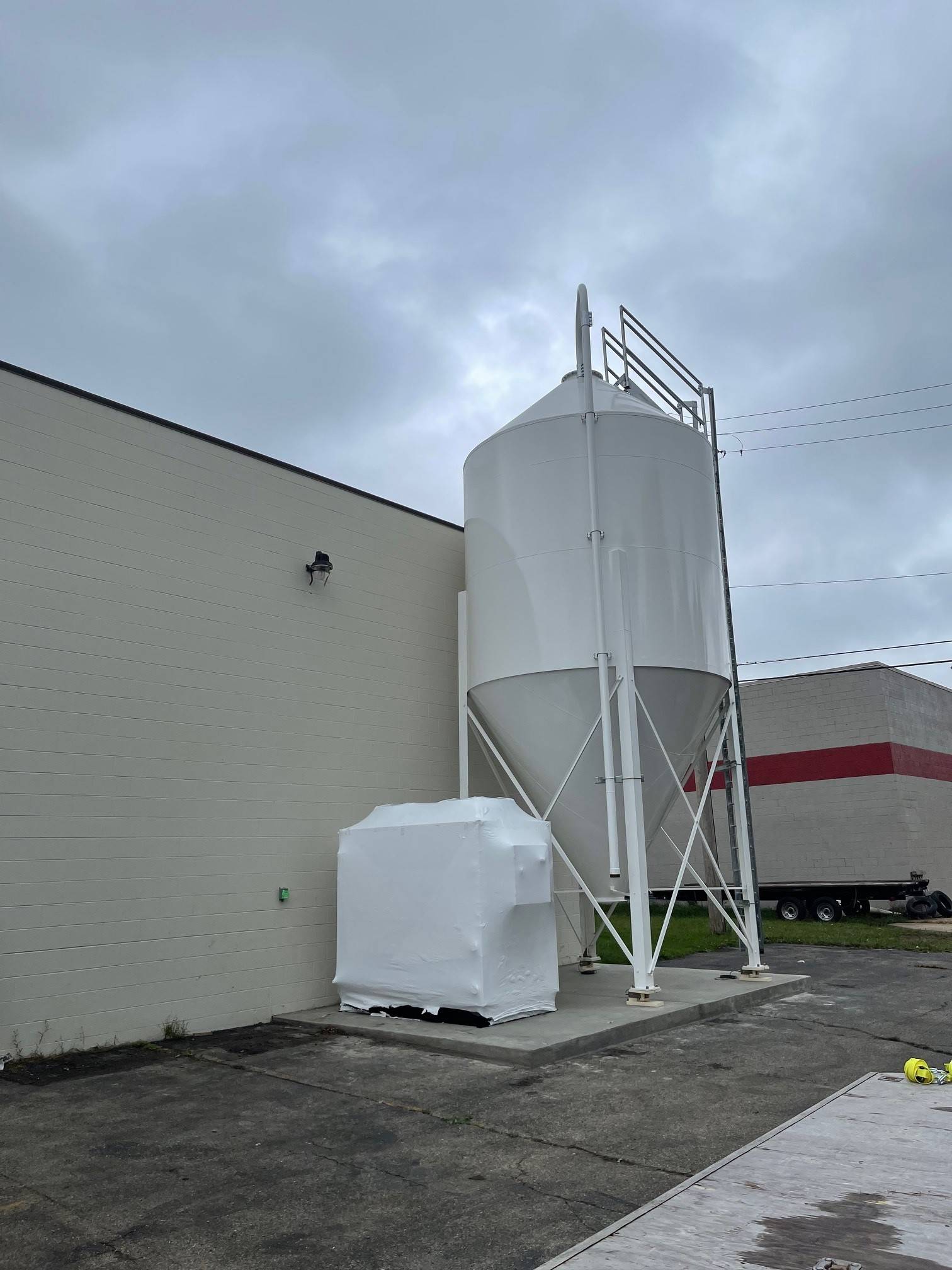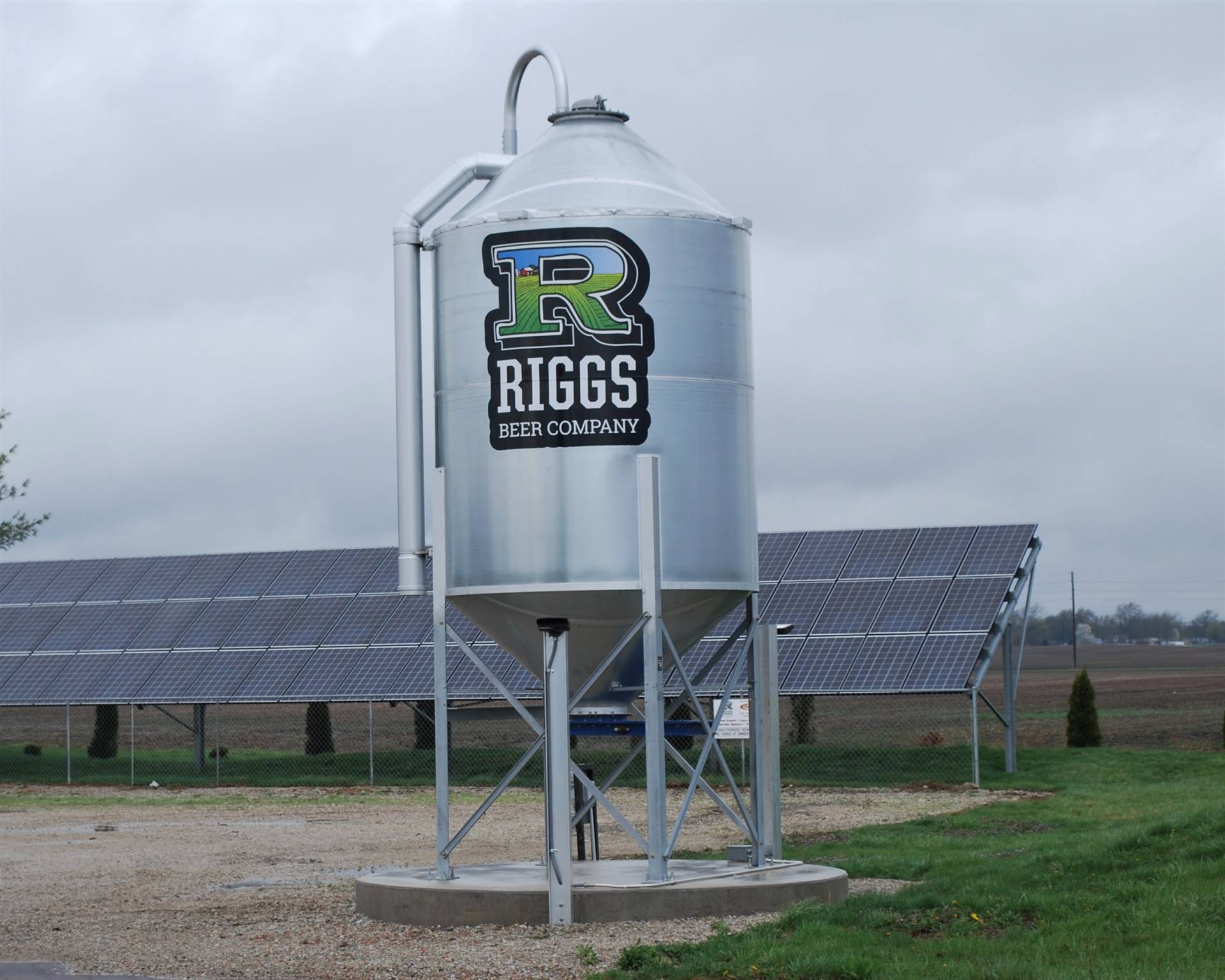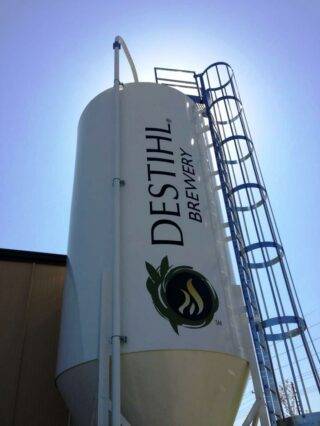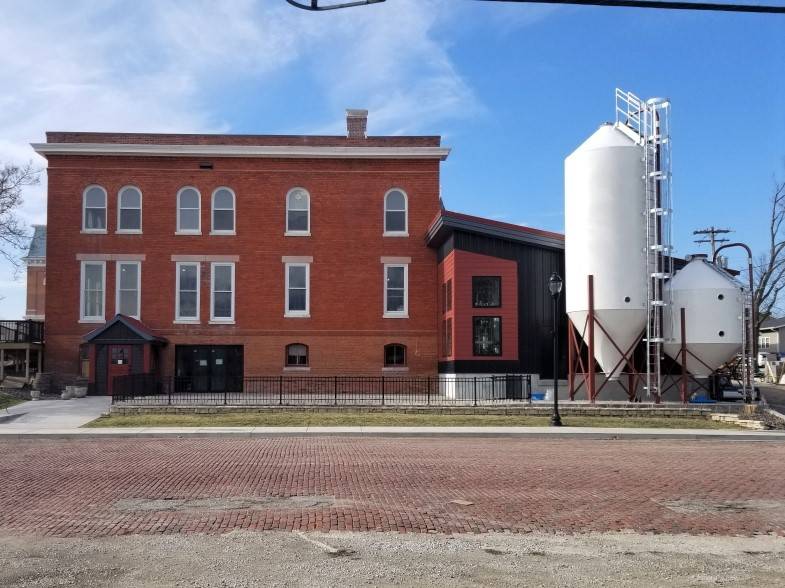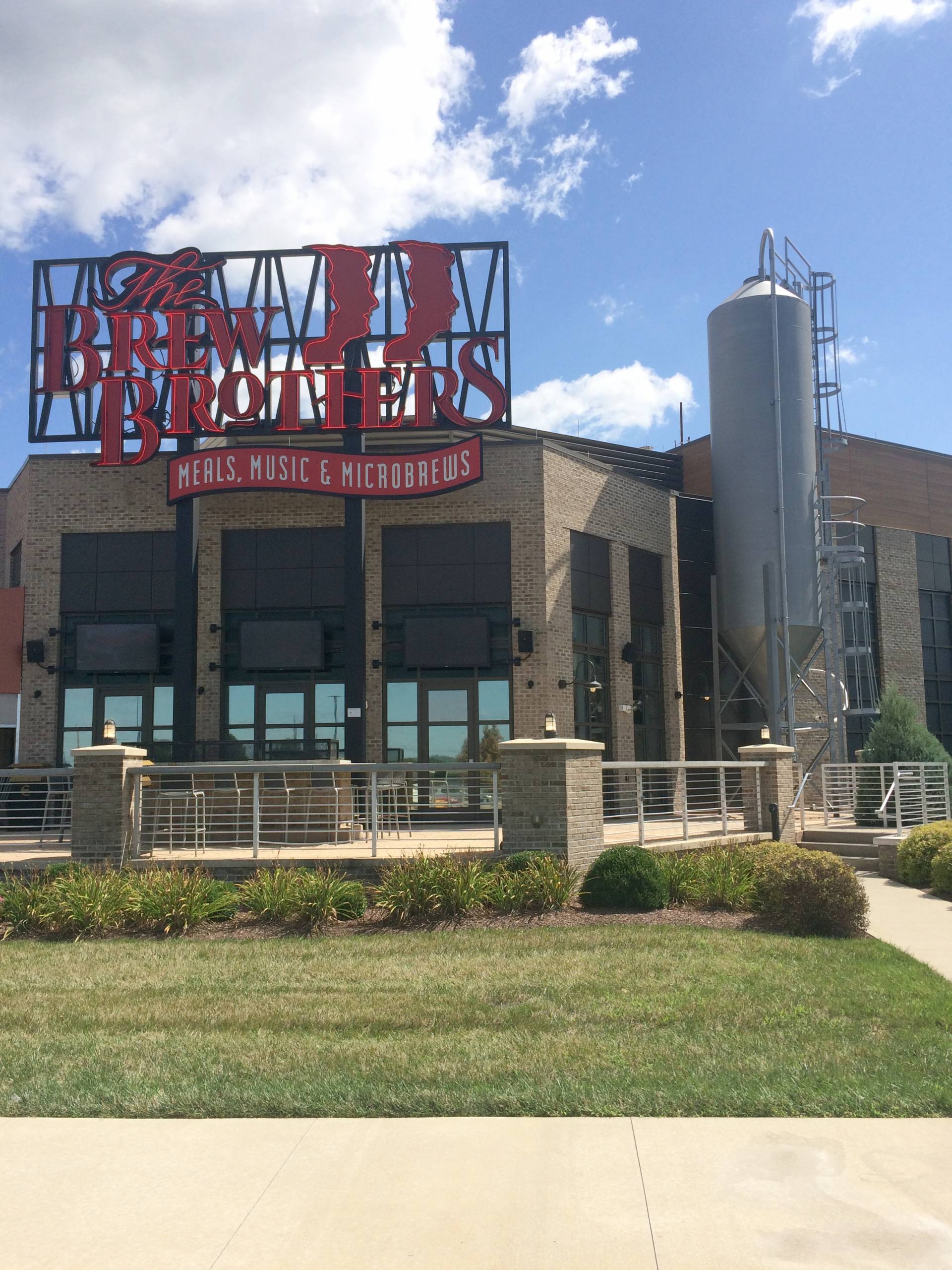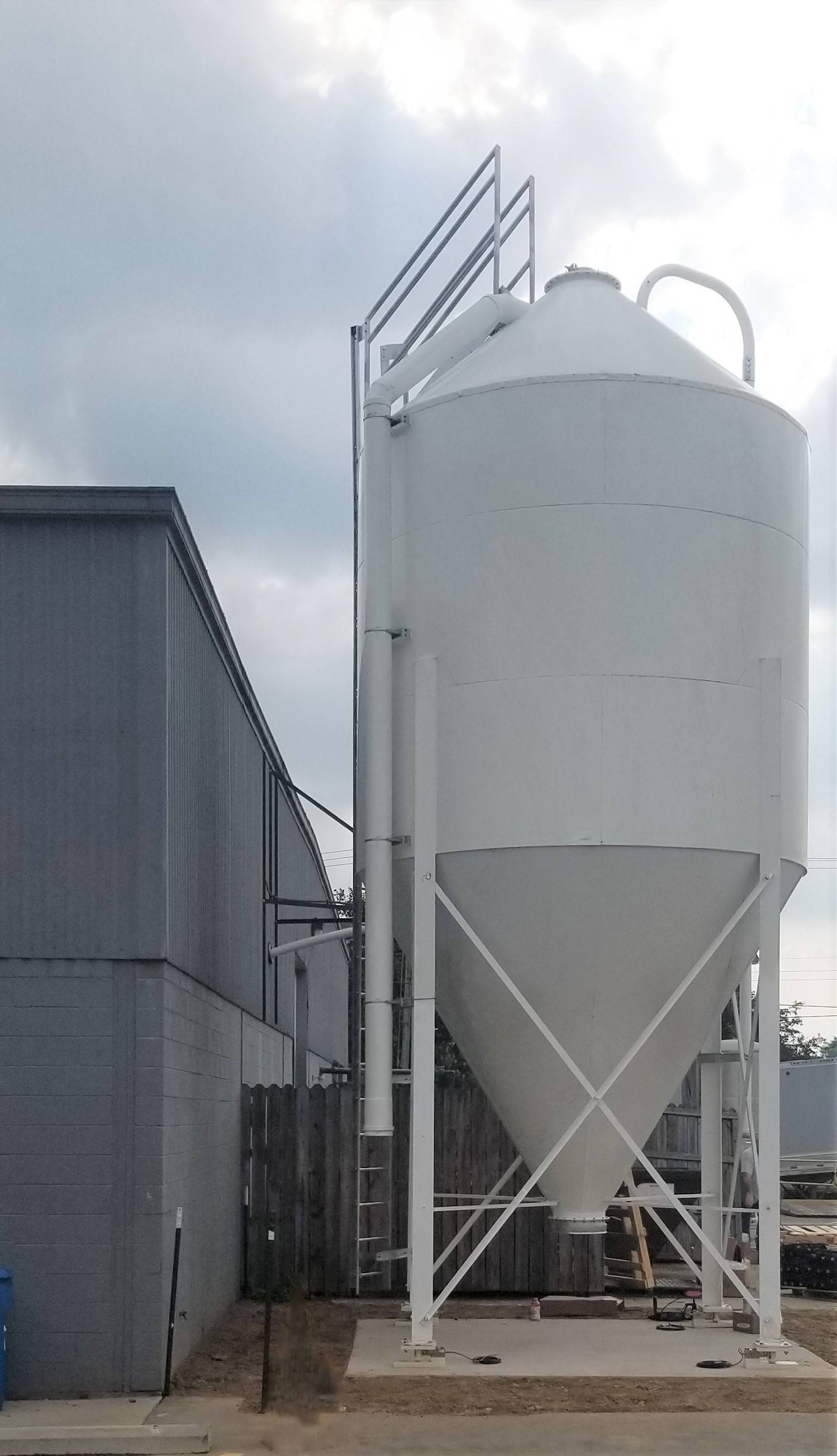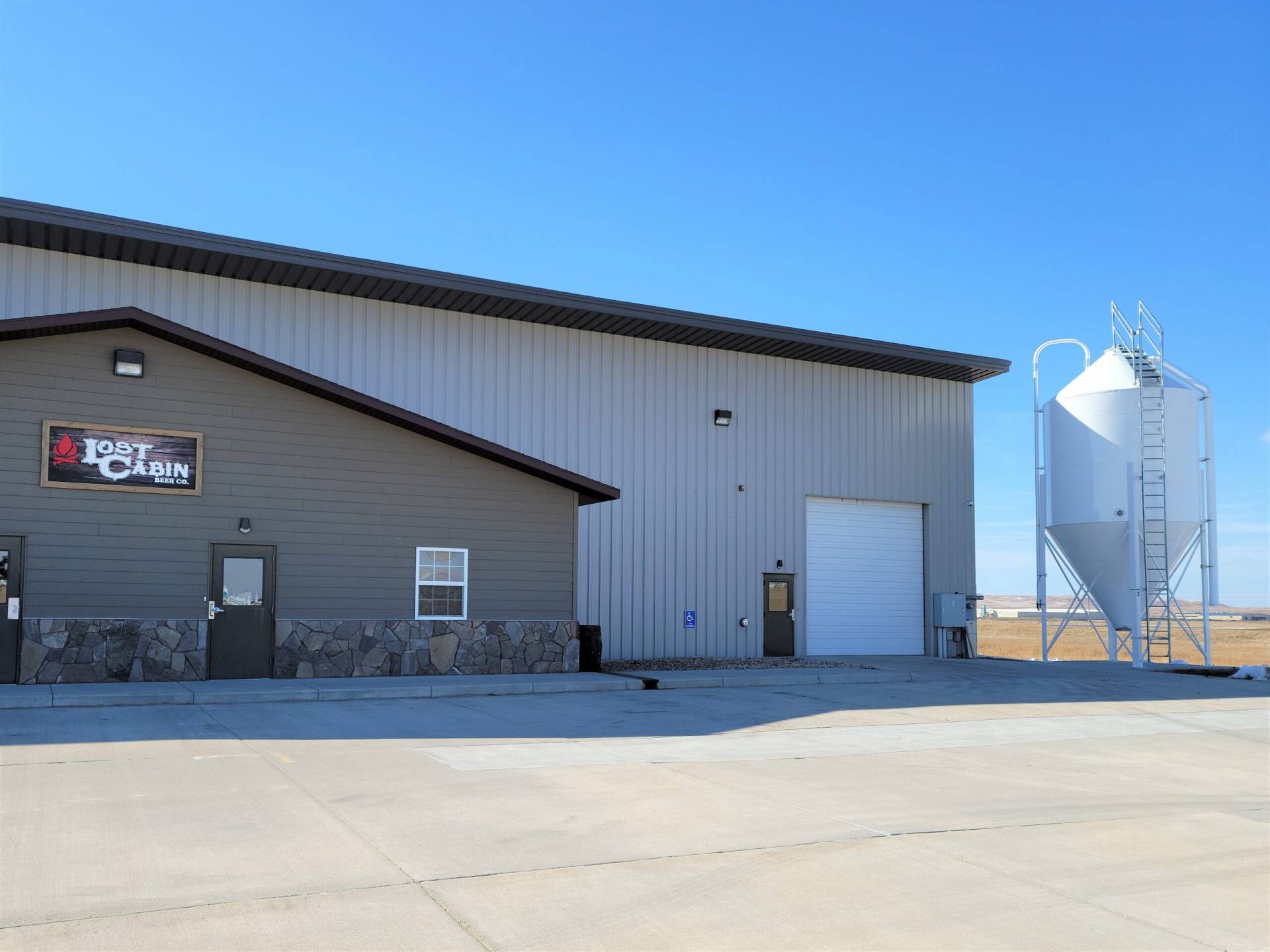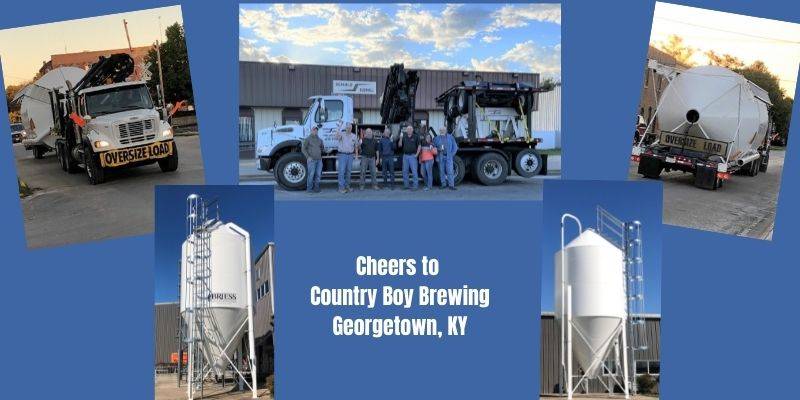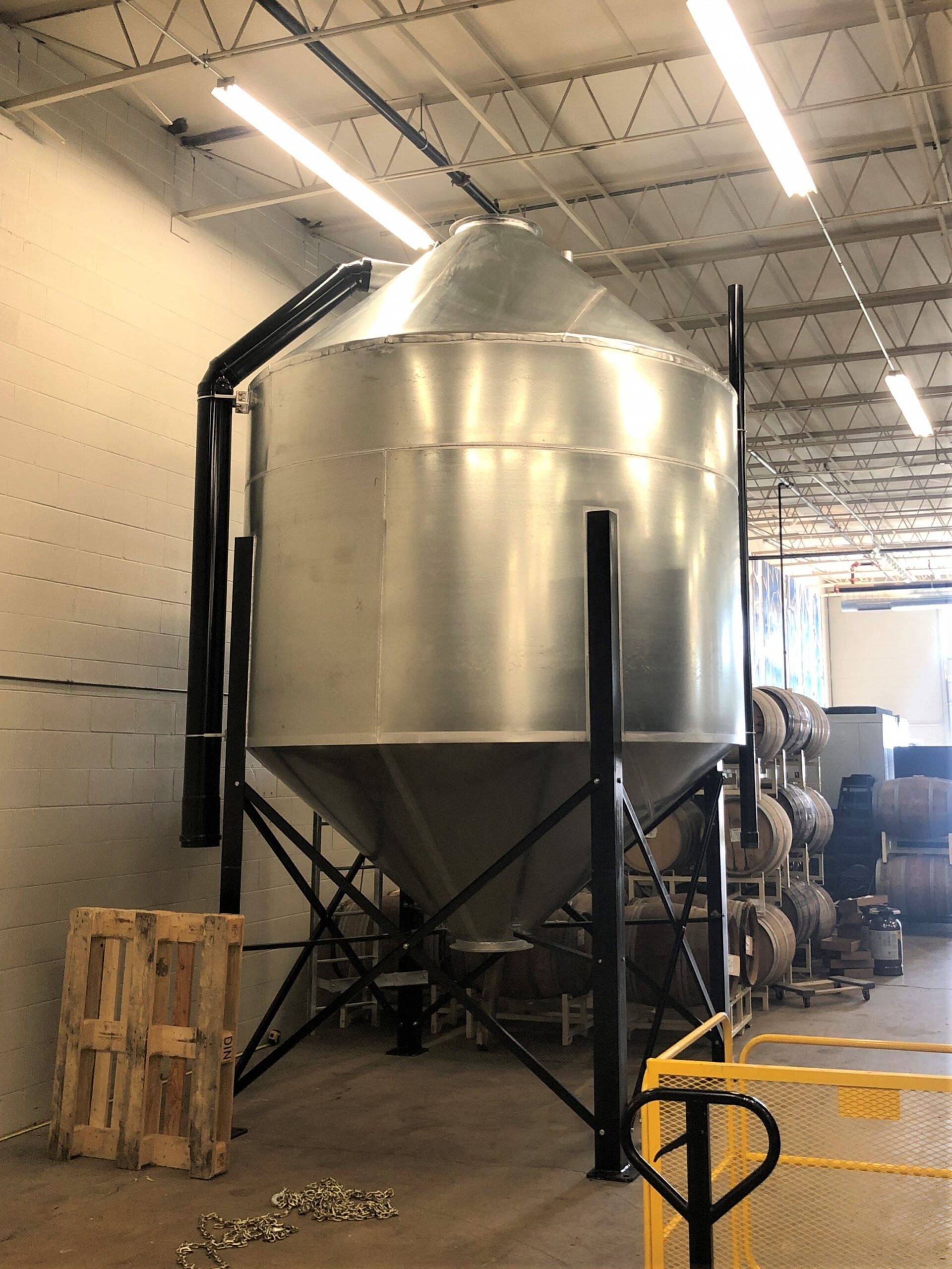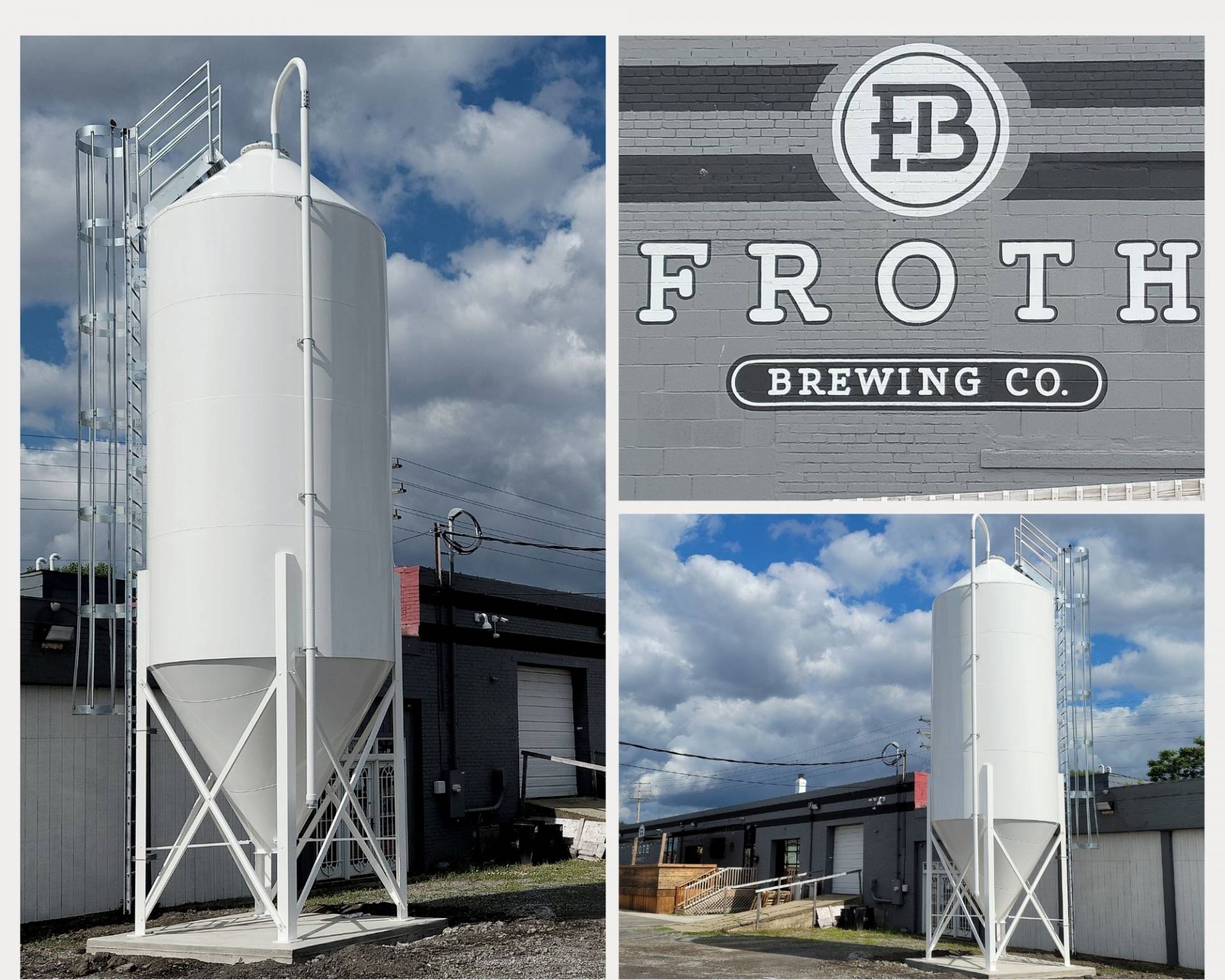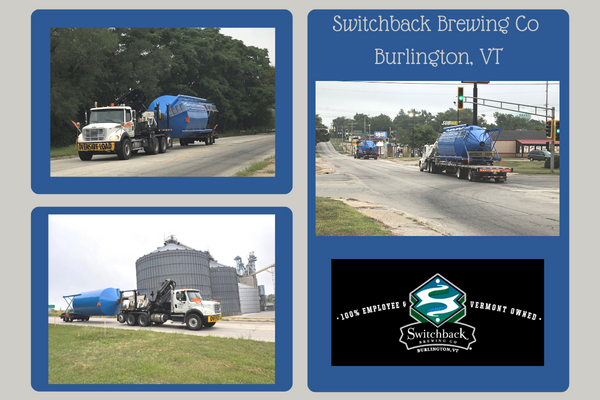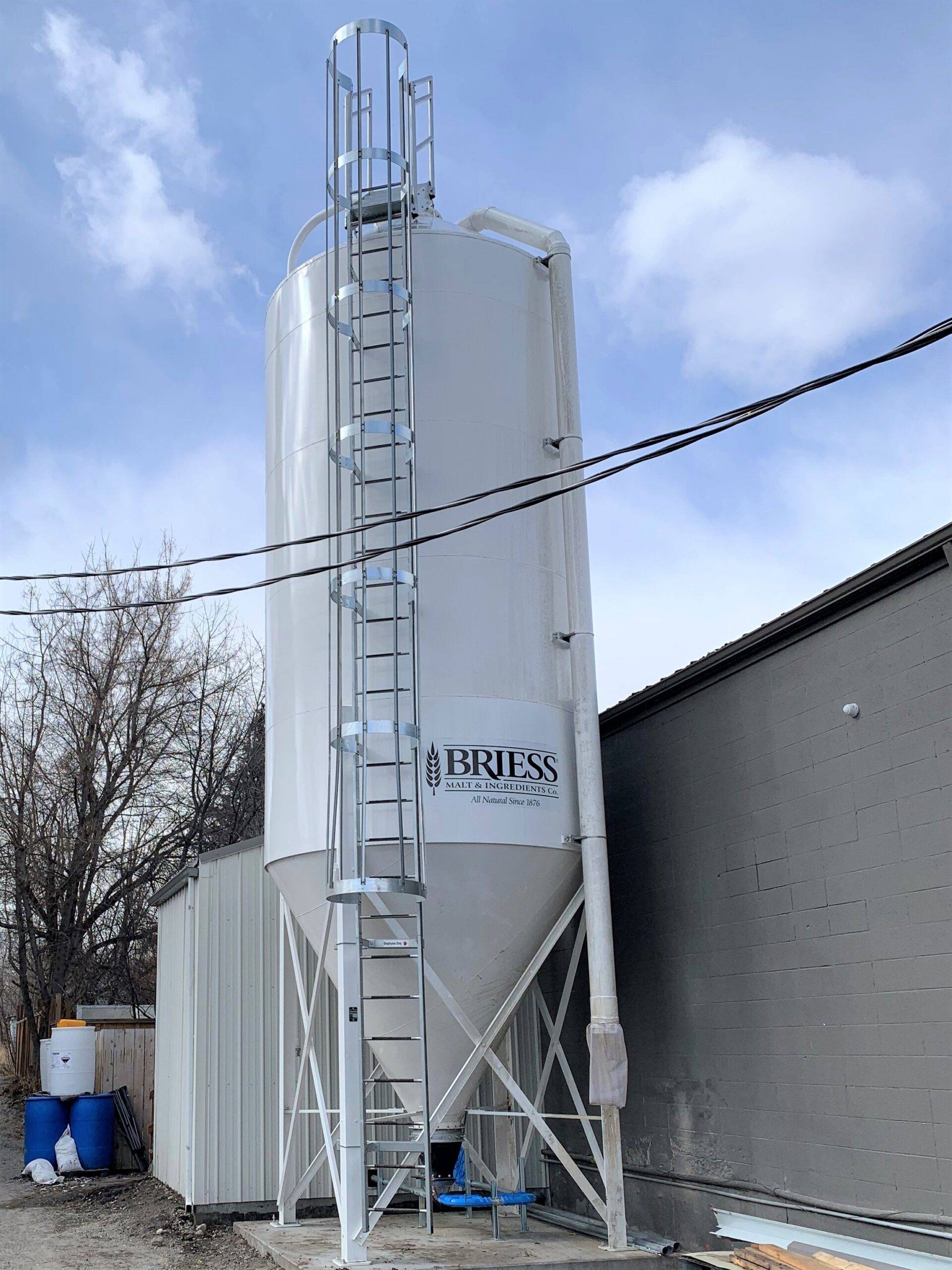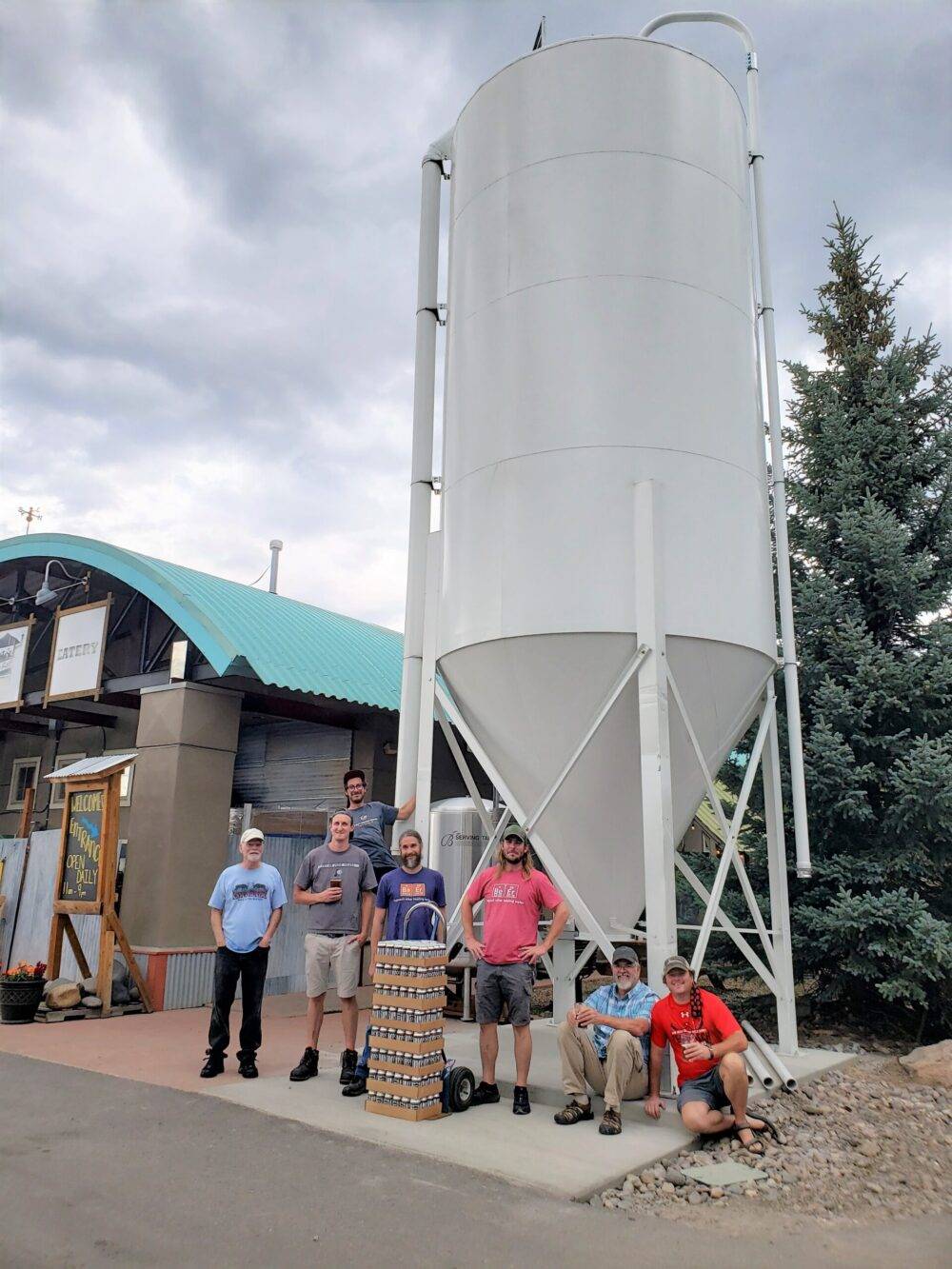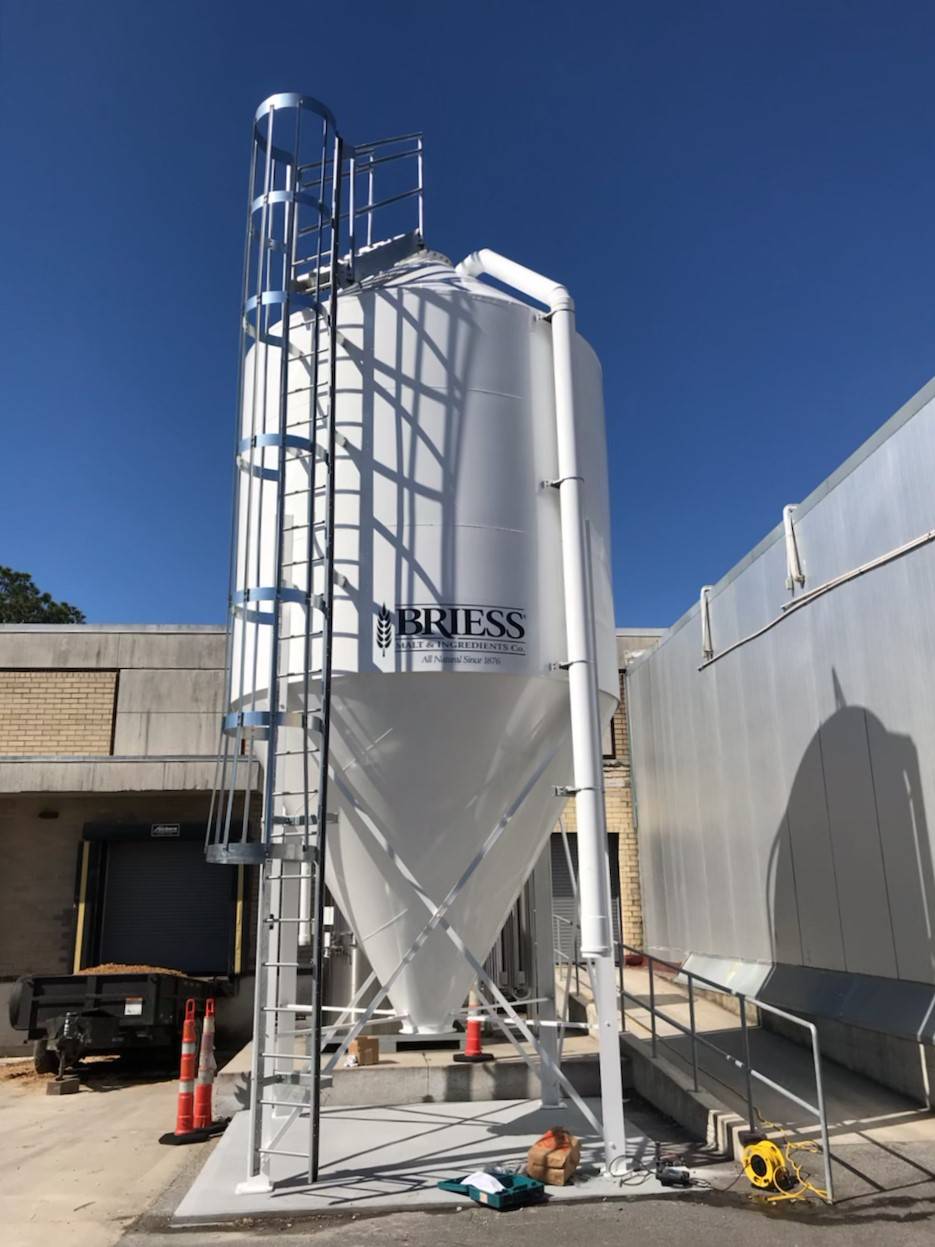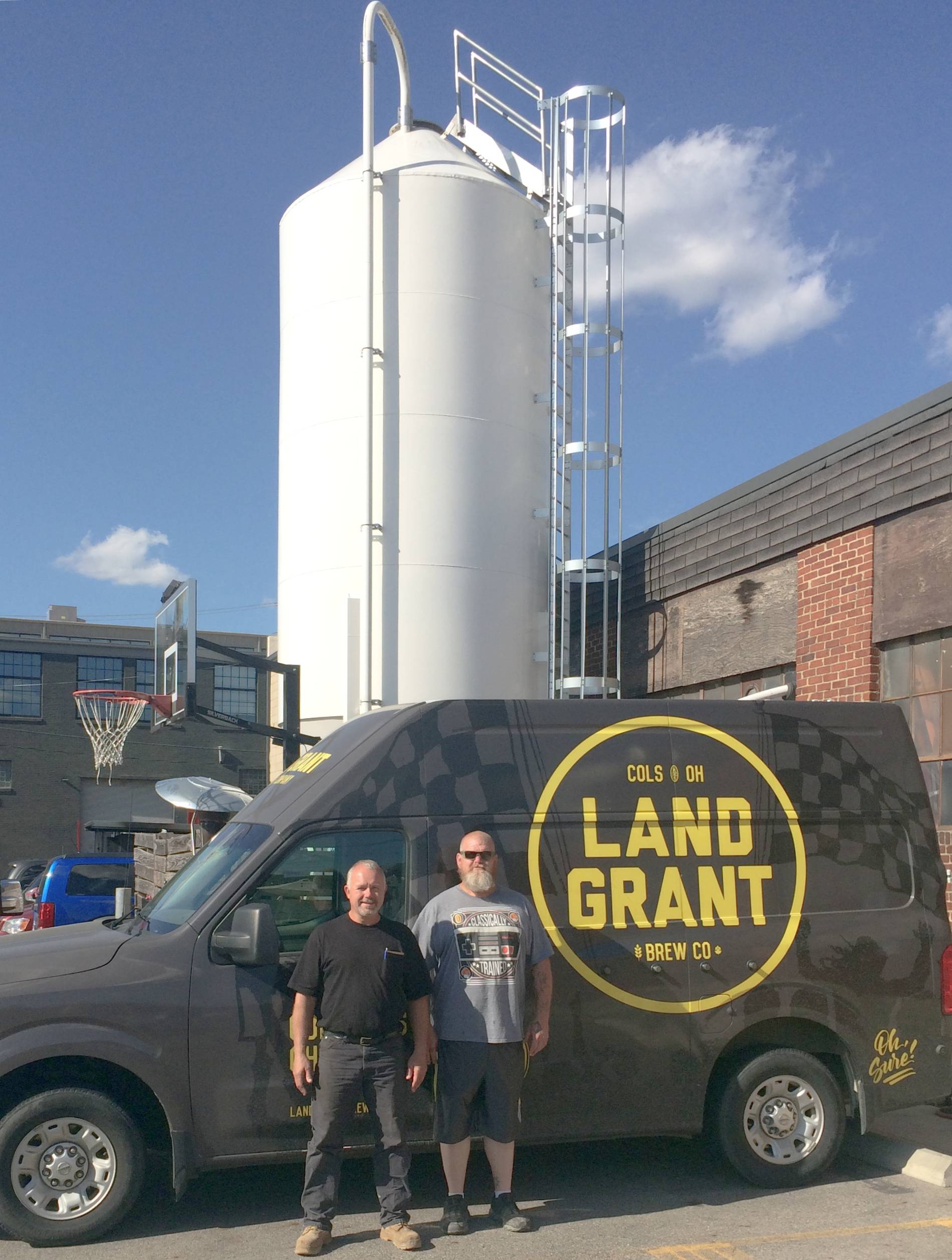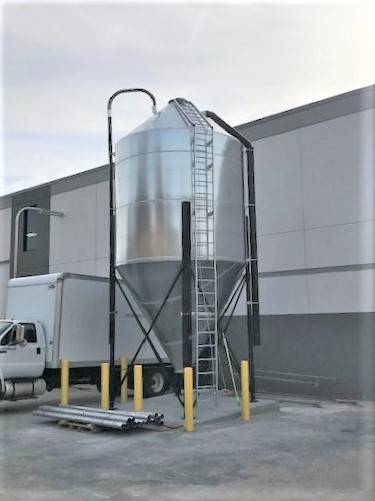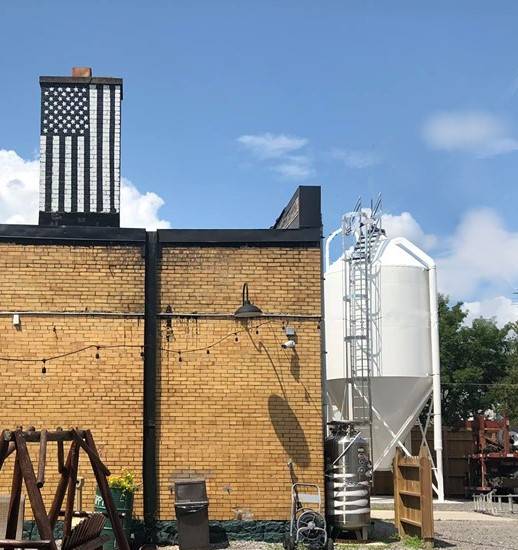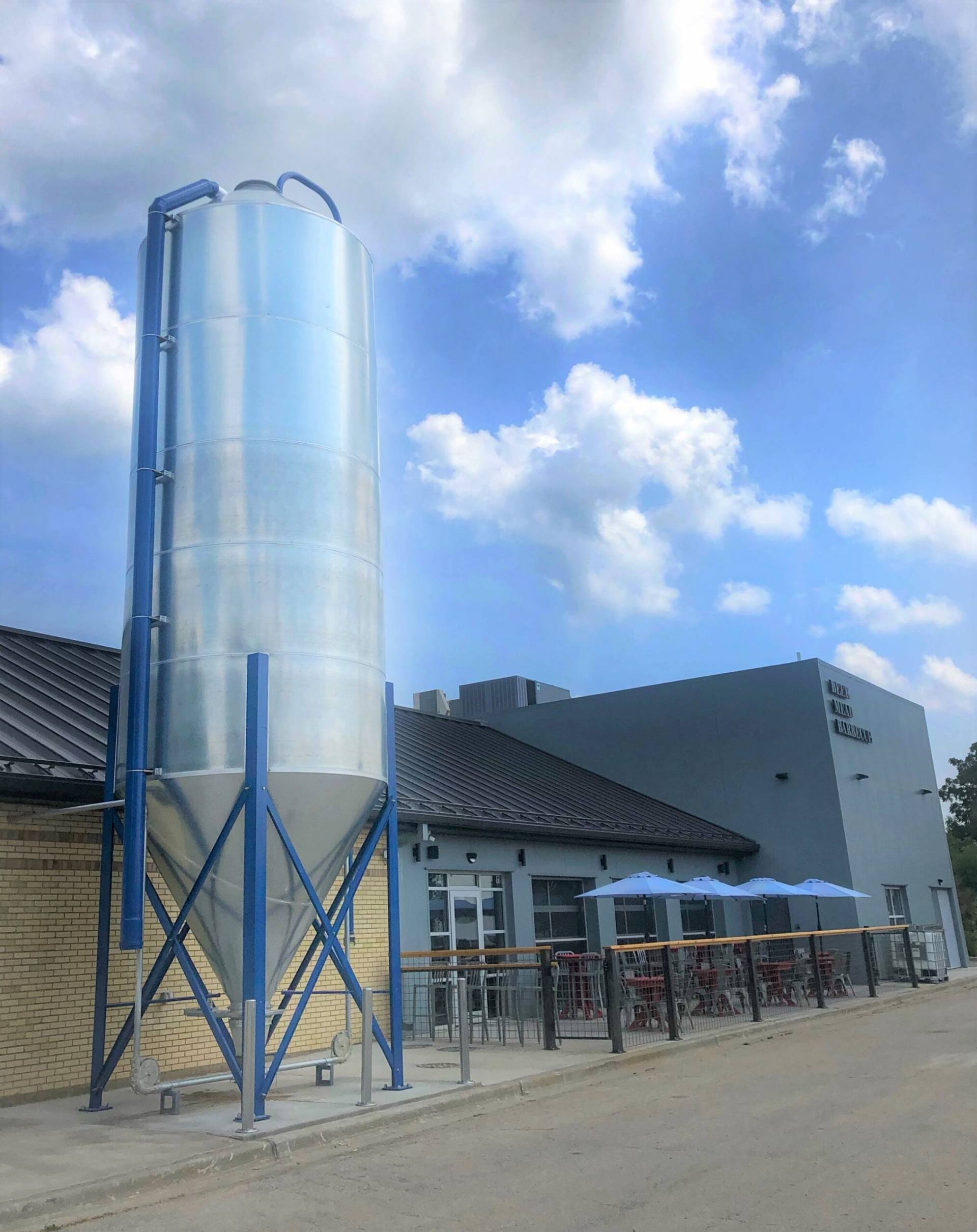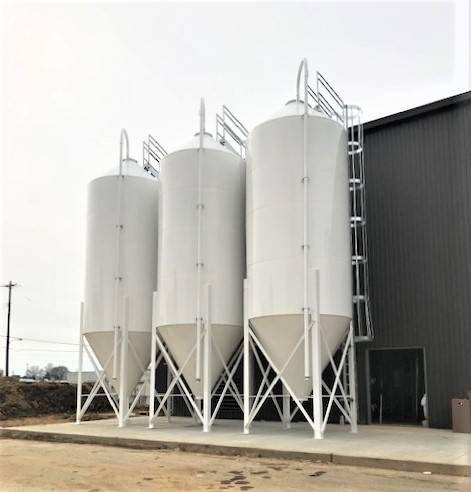 Noon Whistle
Noon Whistle Brewing
Naperville, IL
3 Floyds Brewing
3 Floyds Brewing
Munster, IN
Bridger Brewing
Bridger Brewing
Bozeman, MT
Scofflaw Brewing Co
Scofflaw Brewing Co
Atlanta, GA
Log Still Distillery
Log Still Distillery
New Haven, KY
Log Still Distillery
Log Still Distillery
Overbin Conveyor & Catwalk Support
Other Half Brewing
Other Half Brewing
Washington, D.C.
Ascension Brewing Co
Ascension Brewing Company
Novi, MI
Riggs Beer Company
Riggs Beer Company
Urbana, IL
Destihl Brewery
Destihl Brewery
Normal, IL
Red Rooster Brew Works and Distillery
Red Rooster Brew Works & Distillery
Hillsboro, IL
Brew Brothers
Brew Brothers
Columbus, OH
Old Nation
Old Nation Brewery
Williamston, MI
Lost Cabin
Lost Cabin Beer Co
Rapid City, SD
Country Boy
Country Boy Brewing
Georgetown, KY
Une Annee
Une Année Brewery
Niles, IL
Froth Brewing Co
Froth Brewing Co
Buffalo, NY
Switchback Brewing Co
Switchback Brewing Co
Burlington, VT
Mountains Walking
Mountains Walking Brewery & Pub
Bozeman, MT
Riff Raff
Riff Raff Brewing Company
Pagosa Springs, CO
Edmonds Oast
Edmond's Oast Brewing Co
Charleston, SC
Land Grant
Land Grant Brew Co
Columbus, OH - Cheers to James & Richard
Eagle Park Brewing Co
Eagle Park Brewing Co
Muskego, WI
Four Miles Brewing
Four Miles Brewing
Olean, NY
Obscurity Brewing
Obscurity Brewing
Elburn, IL
Wiseacre Brewing
Wiseacre Brewing Co
Memphis, TN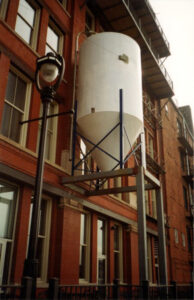 Specialty Installations and Supports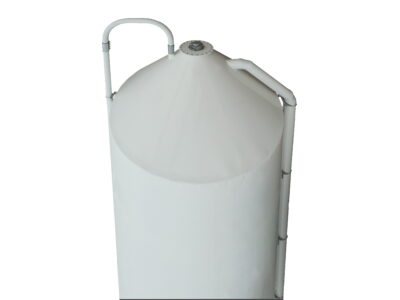 Fill and Vent Lines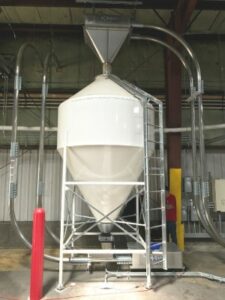 Grist Hoppers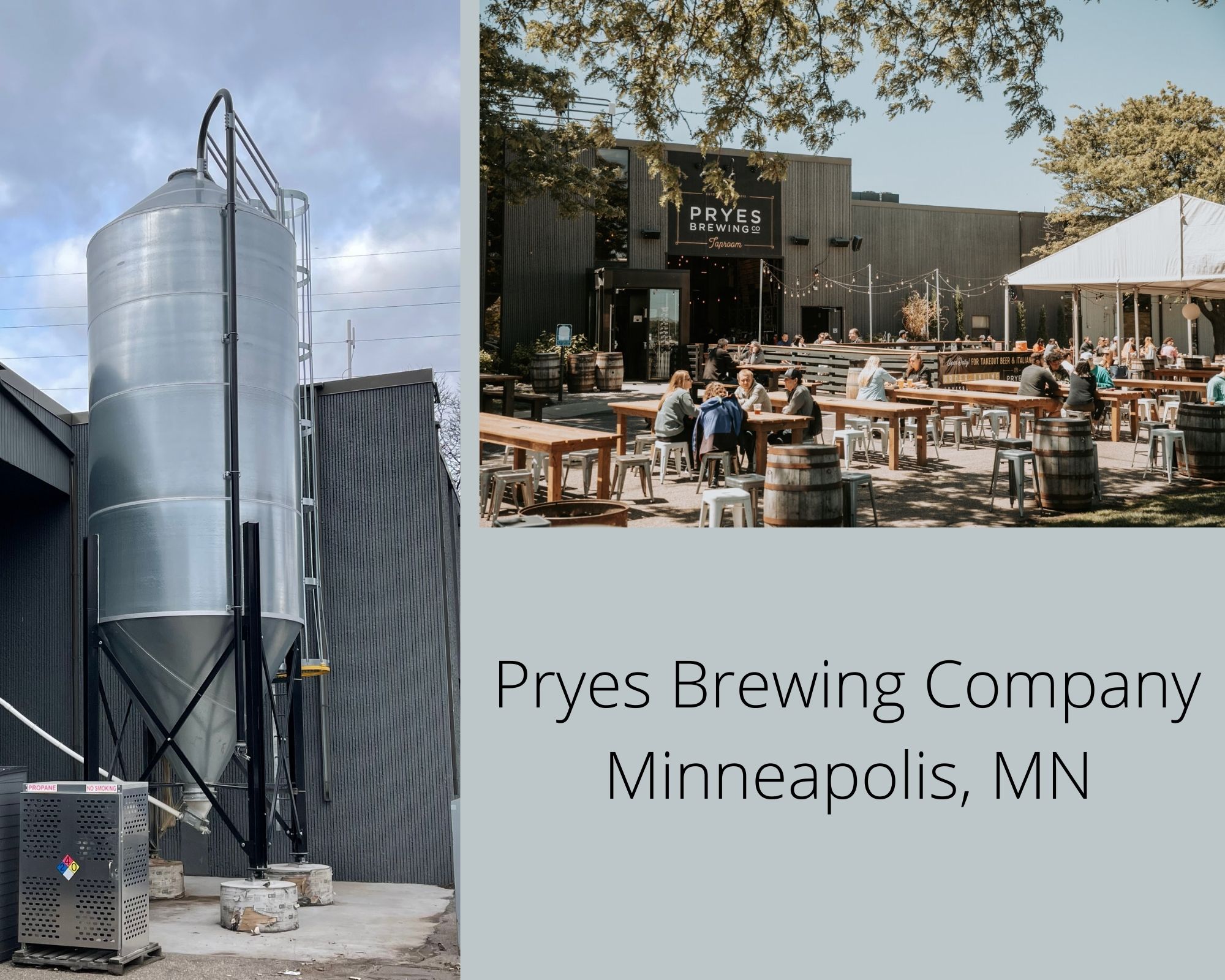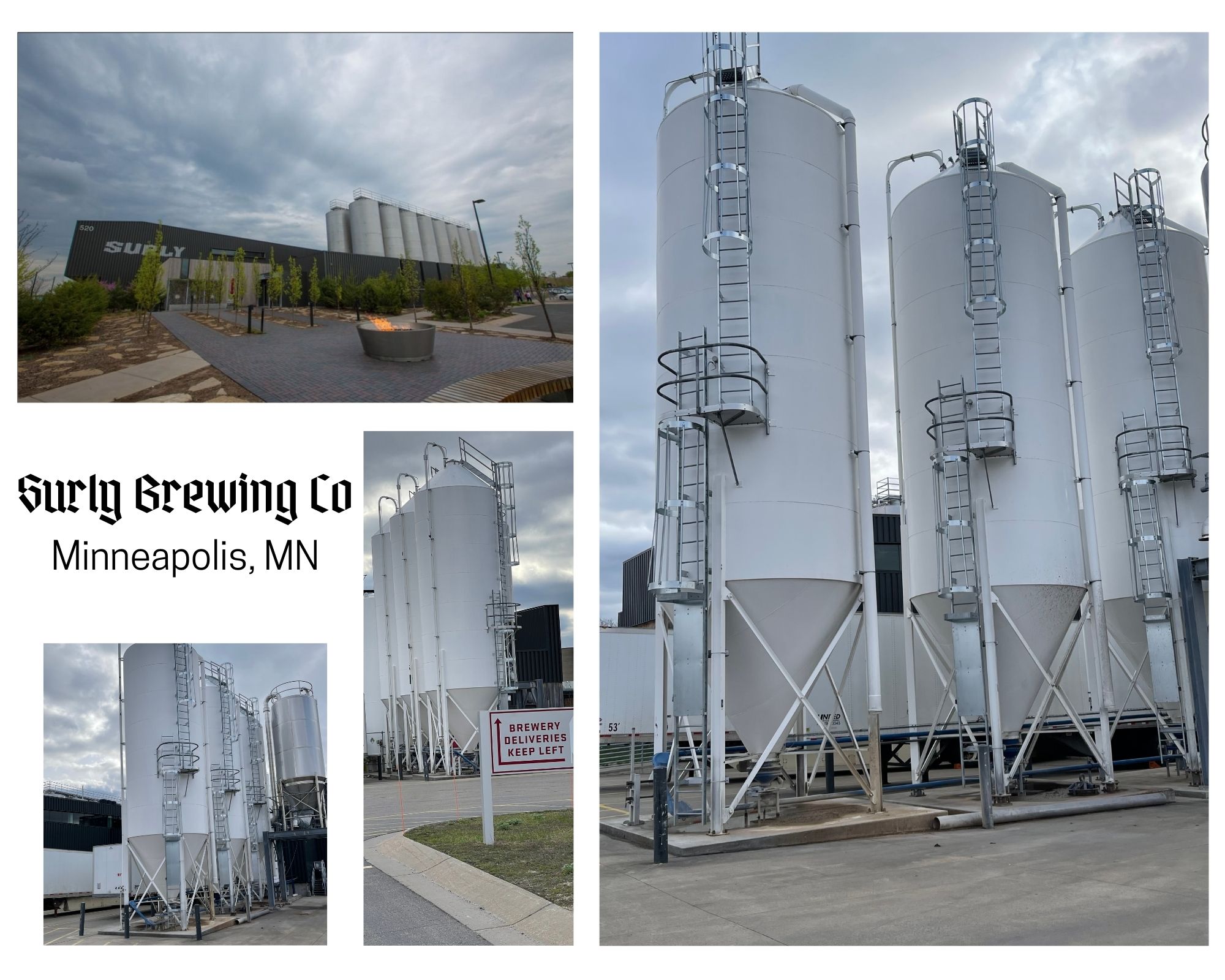 Comments received from a few customers ...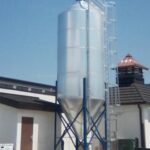 "Not only does Schuld Bushnell have the best prices on well built, cleanable grain silos, the silos are delivered with an installation crane. This means when a truck arrives, they'll have the fully built silo up and bolted to your pad in a matter of minutes. It's wonderful."
Todd Leopold - Leopold Bros.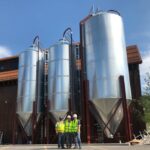 "I cannot imagine a better, more value driven and trouble-free transaction than all of ours have been with your firm. From the outset contact and pricing through design development and on time delivery I could not have asked for a more effective process - absolutely trouble and stress free. You've clearly built and support a first-class enterprise and you will always be our "go to" guys for grain storage needs."
High West Distillery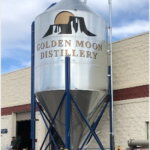 "The process was great! Getting the silo and getting it set up was utterly painless."
Stephen Gould - Golden Moon Distillery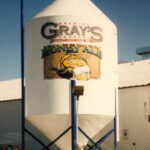 "The malt silo has saved us a tone of time in addition to tremendous bulk malt savings. It's a real winner."
Robert "Fred" Gray - Gray's Brewing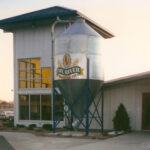 "Our malt tank is a great attention getter, a high quality addition to our facility."
Shawn Kiesau - Fox River Brewing Co.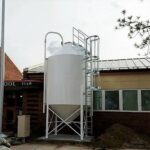 "It was custom made to fit our specs perfectly and it works. great. Also of all our equipment, this was by far the smoothest and easiest piece to install."
Darren Baze - Goat Patch Brewing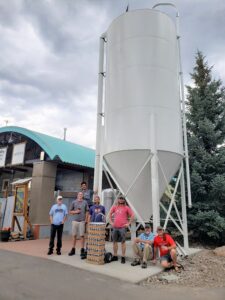 "Thanks again for all your help through this process. We're very excited about the silo. Not only will it store a lot of malted barley and reduce costs, it makes a heck of a marketing beacon for our brewpub!"
Jason Cox - Riff Raff Brewing Company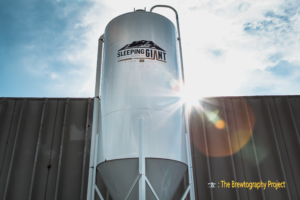 "Our experience with Schuld was fantastic. From order to installation, every element was handled professionally. We continue to be happy with the quality four years later and would definitely use them as a vendor in the future."
Matthew Osterman - Sleeping Giant Brewing Company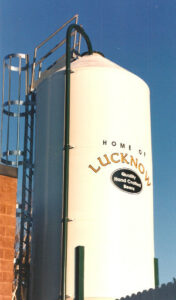 "We needed a storage and delivery system that could stand up to challenging weather conditions. We also required a silo that was aesthetically pleasing. Schuld Bushnell exceeded our expectations and provided timely, professional service."
Richard Young - Castle Springs Brewing Company
"Schuld Bushnell was a smooth, hassle free experience in the chaotic world of opening a brewery."
Frederick Bench - Sweetwater Brewing Company
"When it comes to malt handling Schuld Bushnell fits the bill. We got excellent service and the best price for the best bin on the market."
Doug Nace - Percy's Fish House
"The flexibility and assistance provided by Schuld Bushnell during the construction of Max Lager's American Grill & Brewery removed the silo from any concern list. If only all my subcontractors were so good!"
Alan LeBlanc - Max Lager's American Grill & Brewery
"Our Schuld silo is the single most reliable piece of brewery equipment we purchased. And, it's been an excellent landmark for our restaurant."
Glen Sprouse - Phoenix Brewing Co.
"Thank you Schuld Bushnell for the excellence in quality and service from design and manufacturing, through set-up and installation."
Peter McFarlane - McFarlane Brewing Co.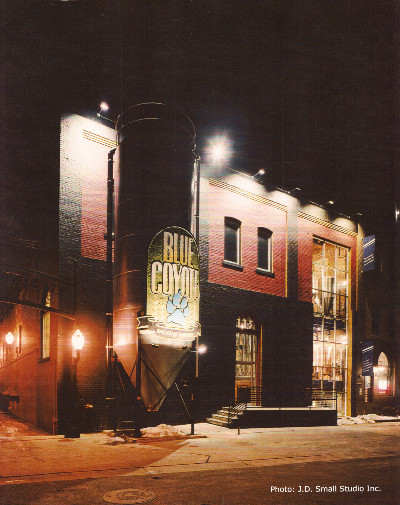 "It's great to  work with a company that puts high priority on customer service, follow up and detail. Thank you very much."
Harry H. Hepler - Blue Coyote Brewing Co.